Mercy

High School




Class Of 1970
2023 Post-Labor Day Weekend Boat Ride & BBQ with Captain Bernie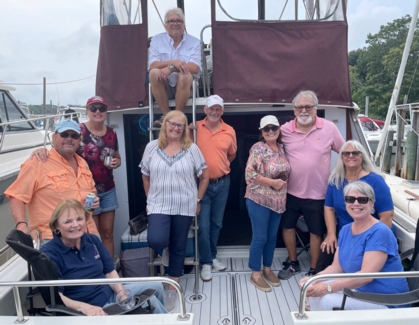 2022 Labor Day Weekend Boat Ride and BBQ with Captain Bernie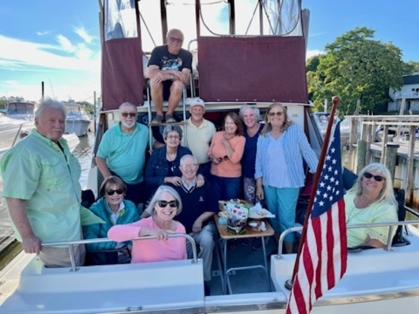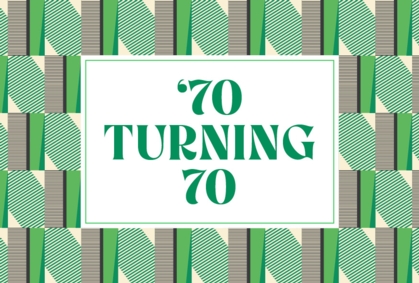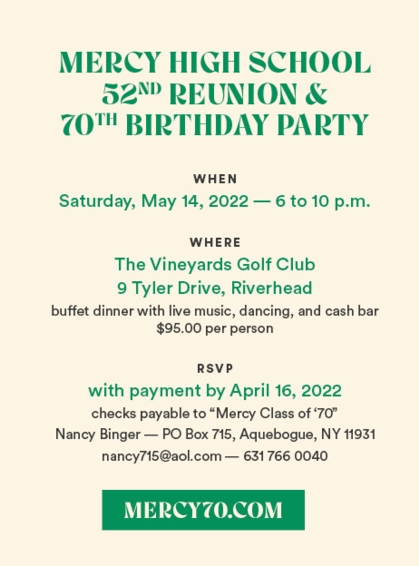 ---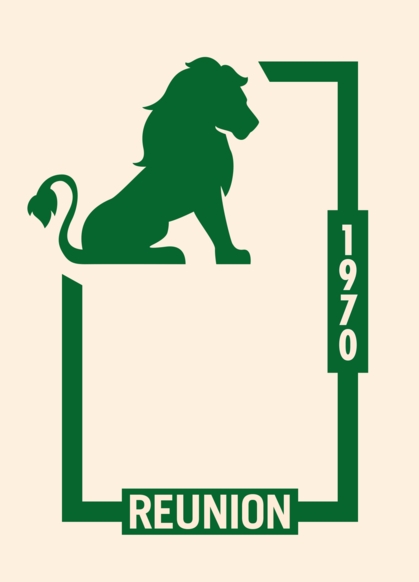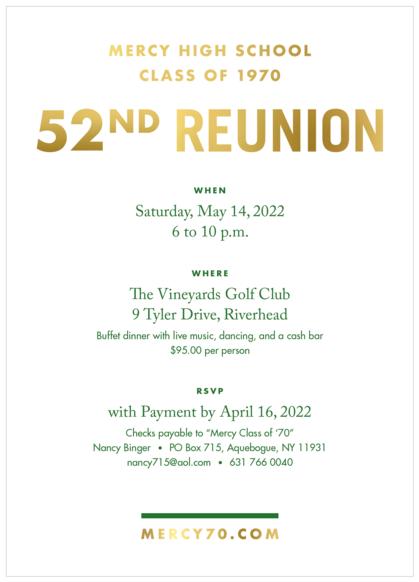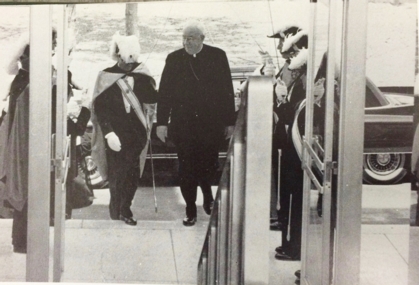 Bishop Walter P. Kellenberg of the Diocese of Rockville Center arrives for the official dedication of Mercy High School in October 1962.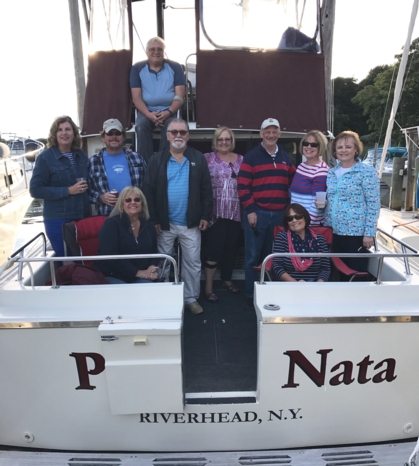 Annual Labor Day Boat Ride with Captain Bernie
Kim & Mahlon, Nancy, Capt. Bernie, Wally, Gail, Dave & Judy, Lani and Karen
65th Birthday Celebration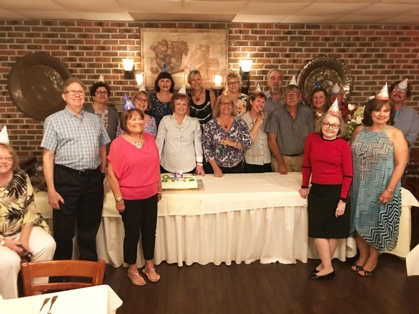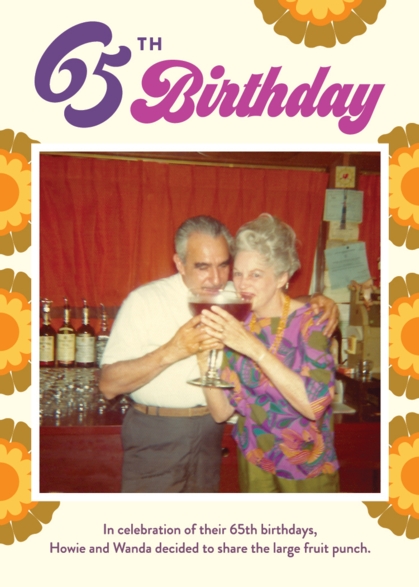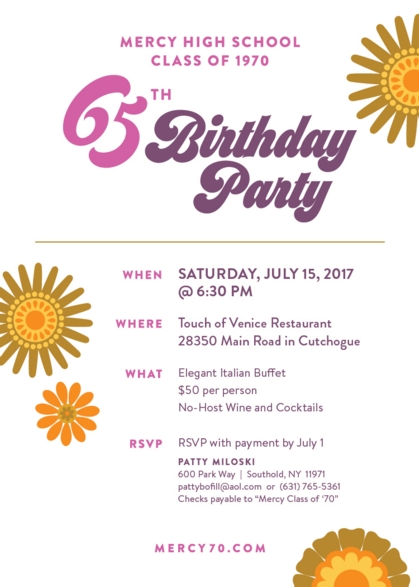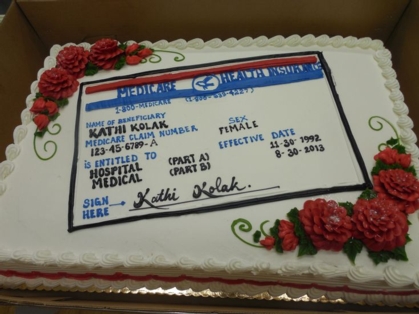 OUR 65TH BIRTHDAY CELEBRATION
SATURDAY, JULY 15TH, 2017
TOUCH OF VENICE RESTAURANT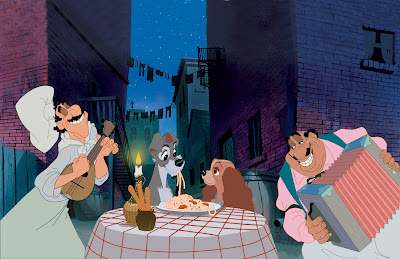 ...ELEGANT ITALIAN BUFFET...
NO--HOST WINE AND COCKTAILS
RSVP AND PAYMENT BY JULY 1
CHECKS PAYABLE TO "MERCY CLASS OF '70"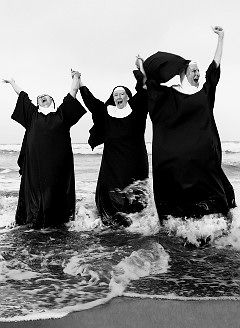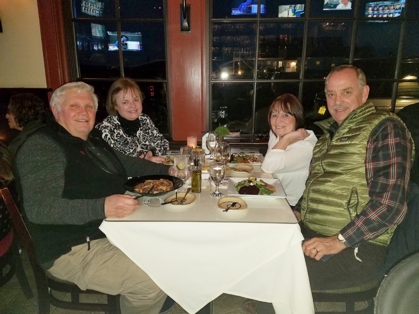 Bernie, Karen, Lani and Joe C at Legends on March 23, 2017
Major Topic of Discussion - our 65th birthday party coming up soon
MERRY CHRISTMAS!
Annual Christmas get together at Mahlon and Kim's.
Pami, Nancy, Judy, Karen, P
atty
Bernie, Gail, Mary, Mahlon & Kim
M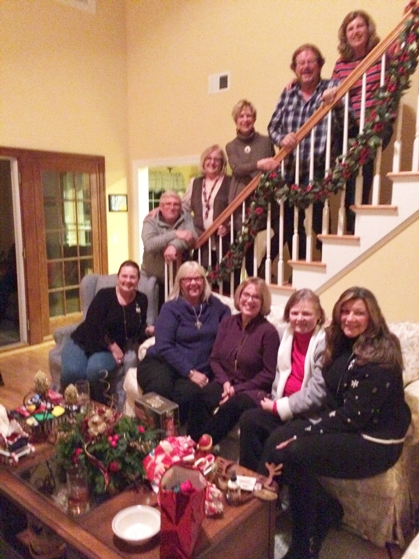 ANNUAL LABOR DAY WEEKEND SUNSET CRUISE & BBQ WITH CAPTAIN BERNIE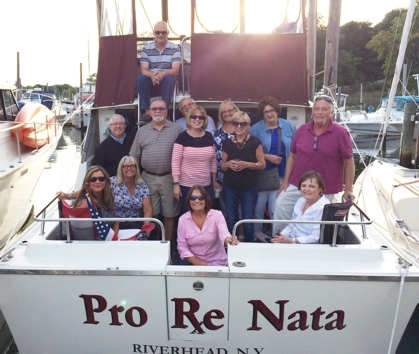 Patty, Ed, Nancy, Dave, Waly, Bernie, Judy, Lani, Gail, Mary T, Mary P, Walter and Karen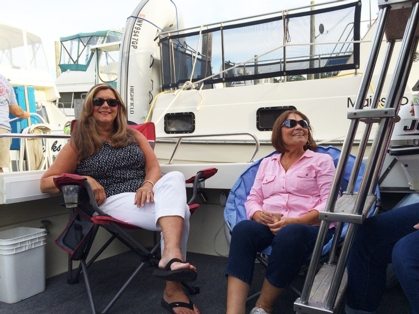 Patty and Lani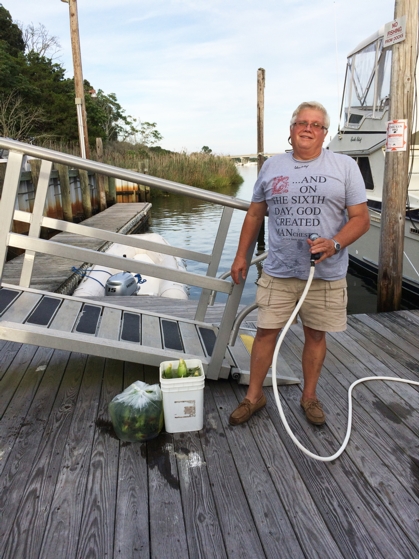 Captain Bernie
("soak the corn in river water first, then throw it on the BBQ with the husk on....."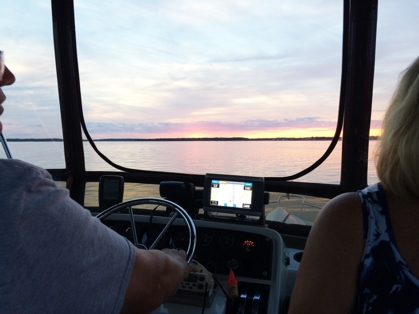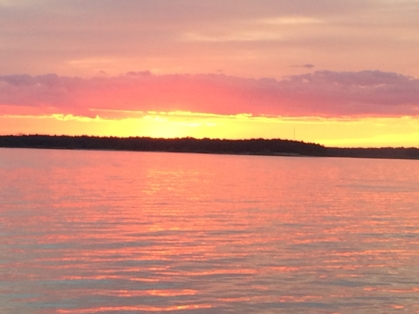 Beautiful Sunset on Flanders Bay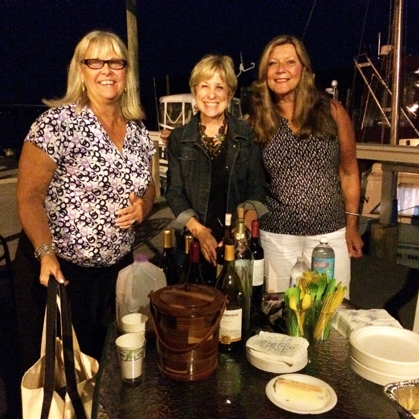 Nancy, Mary T, and Patty
Manning the dock-side bar.
Friday, September 2, 2016
OUR FRIEND KENNY ZOLKOSKI (FORMERLY "LOST" FOR 40 YEARS) FOUND THESE GEMS TODAY !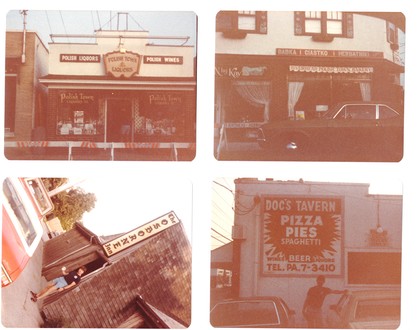 SCENES FROM RIVERHEAD'S POLISH TOWN
THAT WOULD BE TOMMY BYRNE IN THE BOTTOM TWO PICTURES
AN AFTERNOON SPENT DRINKING WITH CHARLIE MCKAY, MOOSE, AND KENNYZ
Merry Christmas and Happy New Year!!
from the
Mickaliger Elves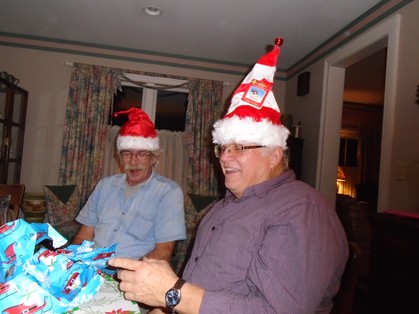 FOURTH ANNUAL END-OF-SEASON BBQ
AND BOAT RIDE WITH CAPTAIN BERNIE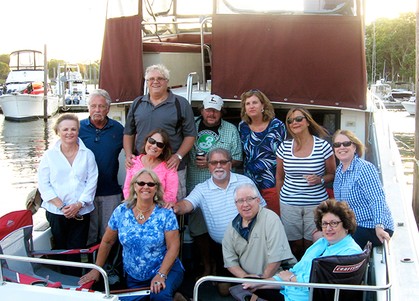 Back row: Karen and Walter, Captain Bernie, Mahlon and Kim, Patty and Judy
Front: Lani, Nancy and Wally, Ed and Mary
Friday, September 4, 2015
MHS '70 REUNION 45
Saturday, July 18, 2015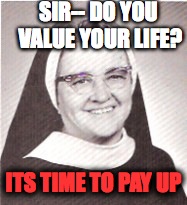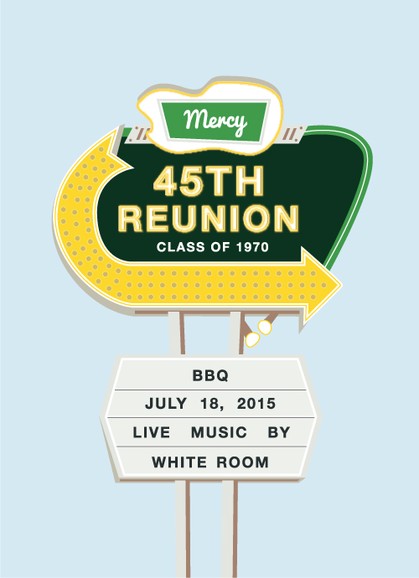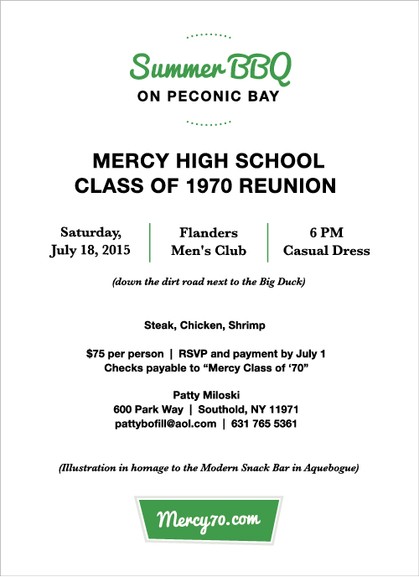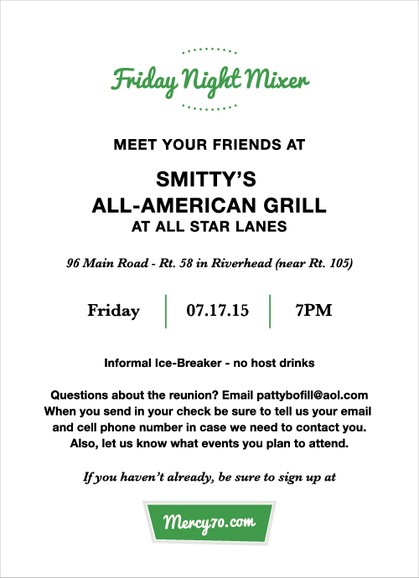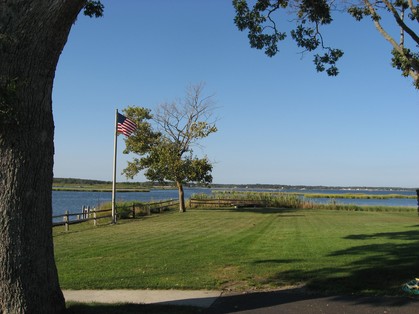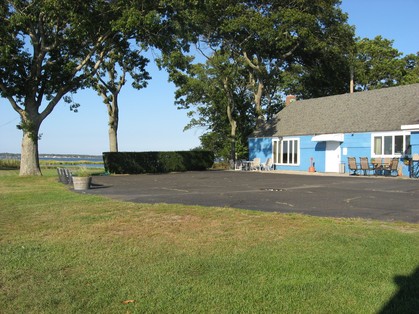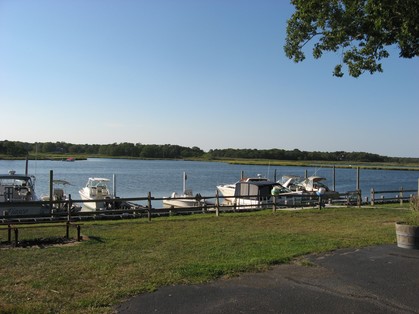 LABOR DAY WEEKEND REUNION COMMITTEE CRUISE
(and planning "meeting" for Reunion 45 in '15)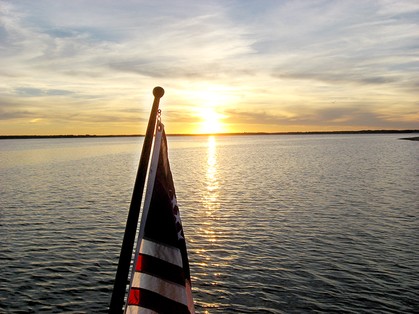 Sunset on Peconic Bay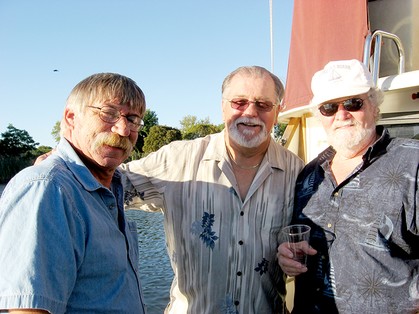 Moose, Wally and Dave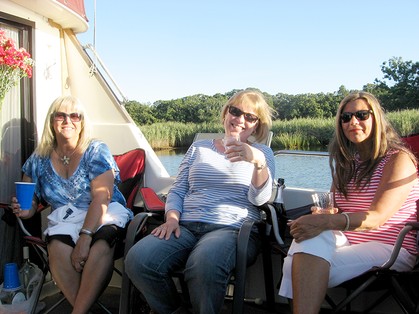 Nancy, Judy and Patty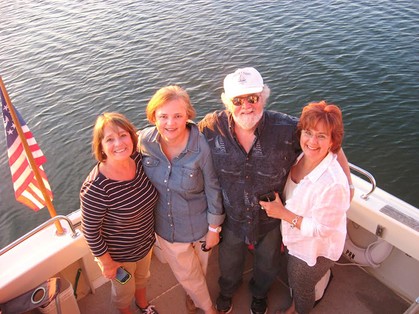 Lani, Karen, Dave and Pami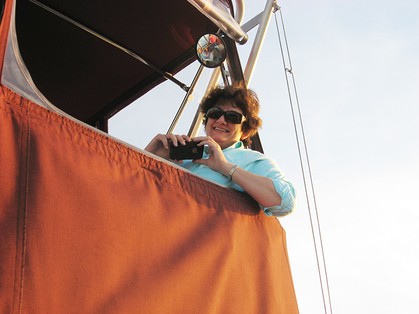 Ahoy Matey!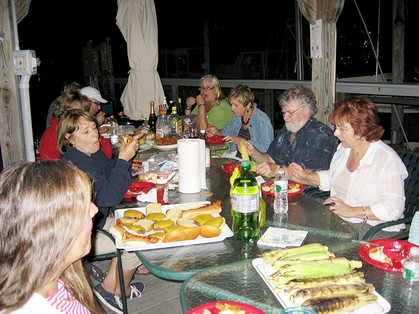 Burgers, Hartford Franks, and Corn from Moose's Yard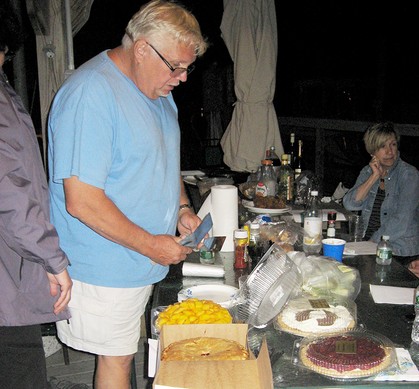 Captain Bernie the (Briemere) Pie Man
("I'll have a small slice of each please.")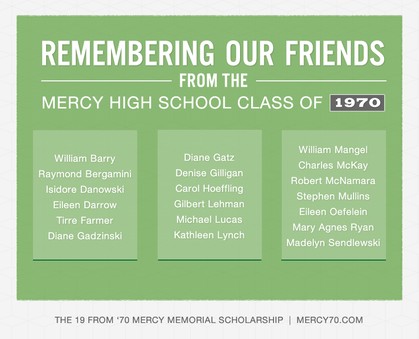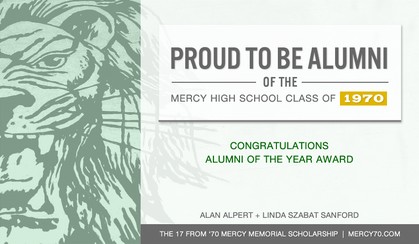 You're Invited
to
The Principal's Dinner
at the Long Island Aquarium, Riverhead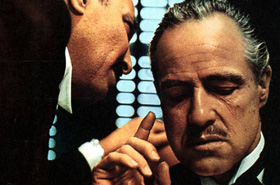 "Tonight we eat with the fishes..."
Saturday, March 23, 2013
Benefiting McGann-Mercy High School Technology Fund
Cocktails at 6:00 pm
Followed by Dinner, Dancing and Silent Auction
Honoring
Principals Award, The Mensch Family, North Fork Bus
Alumni of the Year, Class of 1970
Catherine McAuley Award, Father Lawrence Chadwick '66
$125 per person
RSVP: by March 15, 2013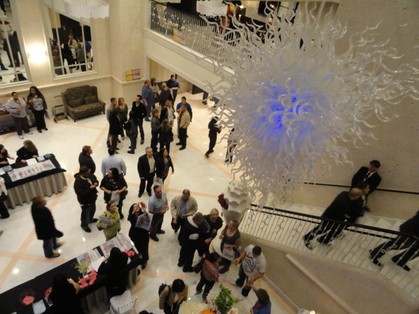 (View of the Sea Star Ballroom at the Aquarium)
The details so far...seating is for tables of 10. About 15 classmates have expressed serious interest, and of course no party is complete without Sr. Madeline.....Hope to see you there! Drop us an email to let us know.
Link for complete info:
http://www.mcgann-mercydhs.org/mcgann-mercy.org/assets_ck/Home--Feature--Left/files/2013%20McGann-Mercy%20Principal's%20Dinner%20Invitation%20%26%20Sponsorship.pdf
and don't miss the gift shop.....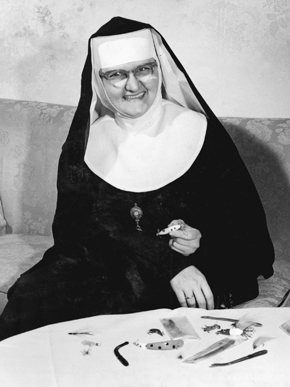 Hmmmm.....doesn't that nun selling fishing lures look familiar?
Why yes!.....Its a younger, dewier Mother Angelica....read all about it:
http://fishinghistory.blogspot.com/2008/09/holy-lures-incredible-story-of-mother.html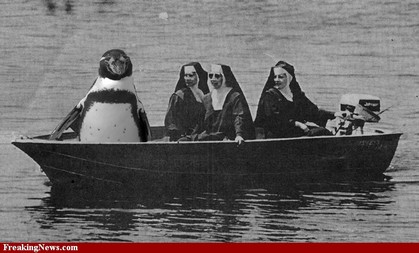 ---
17 from '70 Mercy Memorial
Scholarship Check Presented to Principal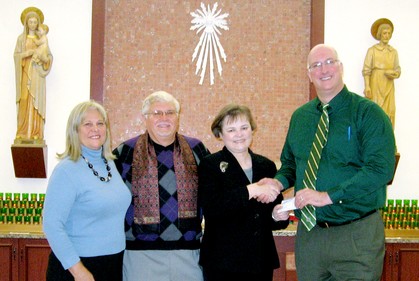 Nancy, Bernie, Karen and Principal Carl Semmler
Thanks to your generous contributions, $10,000 was presented to Mercy on November 19, 2012.
See "Latest Stuff" for pictures of newly rennovated Chapel at Mercy.
Latest Scholarship news: John Hoffman scores....
..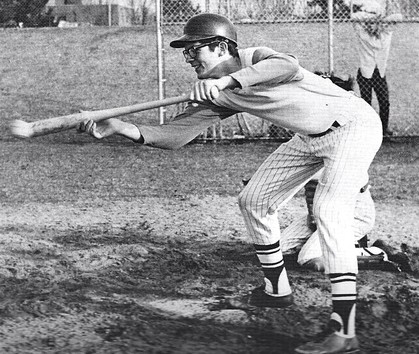 ....the i-Pad! Congratulations, John!
(and thank you to ALL who contributed to the
'17 from 70' Scholarship fund!)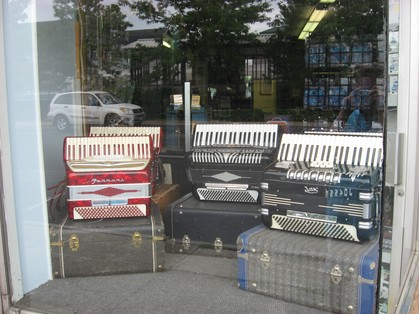 Check out the updated class profiles to see who follows their passion for music!
(photo of Otto Ninnow Music Store's window, Riverhead)
We Celebrated our 60th!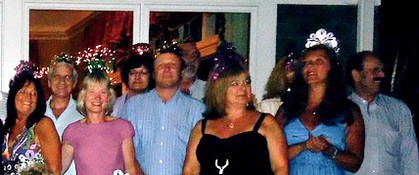 Getting everybody who was there into the picture was like....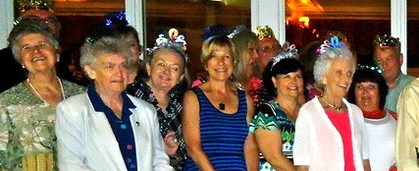 ...herding cats....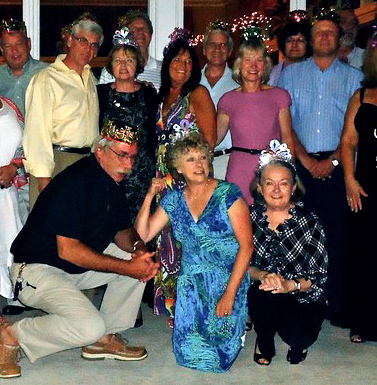 ...or even Mooses.....
Some email tidbits that warmed our hearts:
Sondra and Allen H: Kudos to the committee - an outstanding party!
Alan A: Hats off to the committee. Great job! Wonderful event. Linda and I really enjoyed it. Keep up the great work.
Judy Anderson L - Loved the pictures, especially the crowns!Sorry to miss it!
Kathy Nostrom G: The pictures are great. You all did a fabulous job. Many thanks for putting on a great event. It was terriffic catching up with those who joined us."
Linda Szabat S: It was such a wonderful night. Thank you for arranging it and for all you are doing to keep our great class together."
Mike H: Thank you for arranging the dinner...I had a great time. P.S. Drove home (to DE) anyway...no traffic."
Joe C - Good pics. Lots of fun for sure. Sorry to miss it. I'm jealous"
from Stan D: The party was fantastic and I'm happy that I made it. Thank you for everything."
Sr Pia: Thanks for such a delightful evening. I really enjoyed being able to celebrate the 60th birthday of my former students. I really enjoyed the pictures on the website. Stay Well. God Bless, love and prayers, Sr. Maureen Gregory (Pia)"
Sr. Madeline:
"Are you hung over? What Mass did you go to
this morning
?
It was a wonderful evening. The sisters and I really enjoyed it."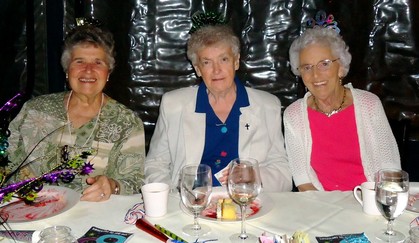 Sisters Carmelita, Pia and Stanislaus workin' their tiaras...
AND.....

We have exciting scholarship news!!!
For each $50 contributed to the
17 from '70 scholarship, you will receive
a chance on a new i-Pad
(Thank you Linda S. and Alan A. for very generously donating this prize.)
Drawing will be on August 31, so there's still time to send in your tax-deductible donations made out to 'Mercy High School Class of 1970" and mailed to
Nancy Binger, PO Box 715, Aquebogue, NY 11931
Also, don't forget to update your profile to have $25 contributed in your name.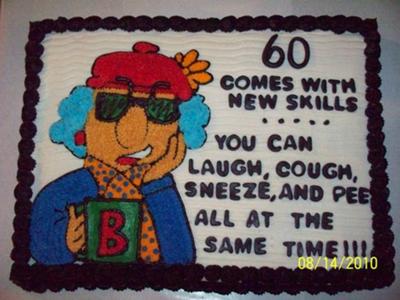 Reunion Committee hard at work planning 60th birthday...Look who flew in from Albuquerque!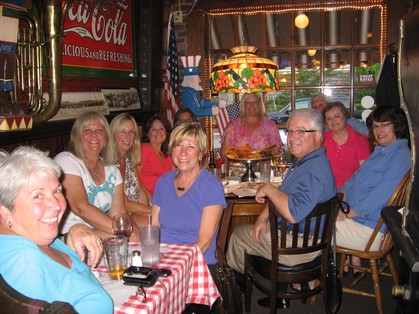 Music provided by the popular 'DJ VICTROLA'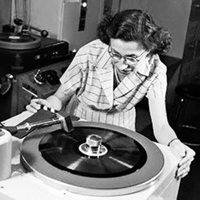 "Cocktail hour" Music by: Mike, Ken, and Ethel !!!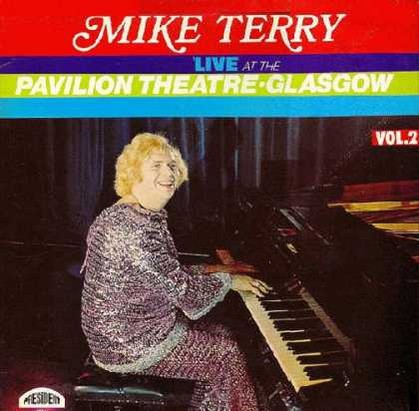 Composer of 'Flanders Serenade' and 'Erster Bay
Rhapsody'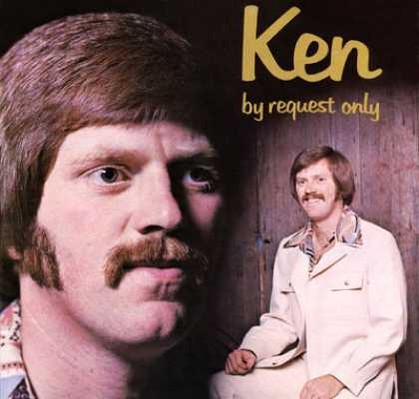 Crooner of "Ronkonkoma Lineman" and "Me and Bobby
Jablonski"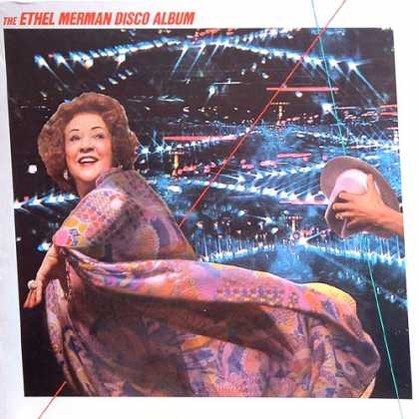 WARNING! Get Ready to Get Down!!!
"Entree Course" Music by Lars and the Colonel !!!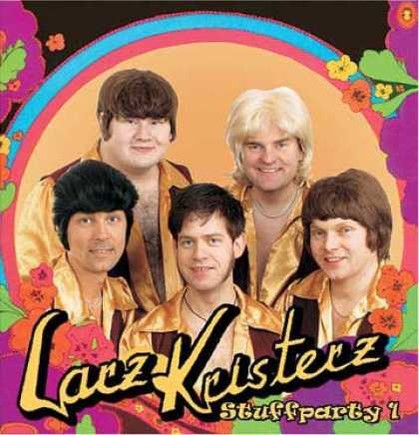 (Including their mega chart-toppers--'Hair Club' and
"By the Time I Get to Speonk"
Boogie to their latest, 'Extra Crusty, Please'
And for Dessert--Lots of 'Love and Peace' and the exciting Moscow Nights!!!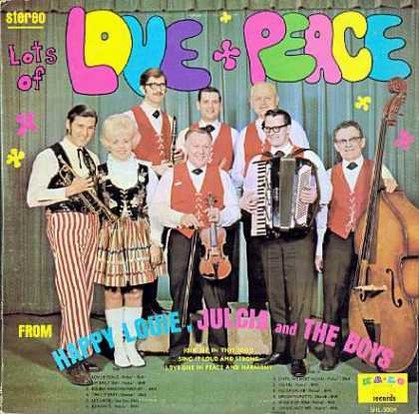 Tap your feet to the 'Pu Pu Platter Polka'!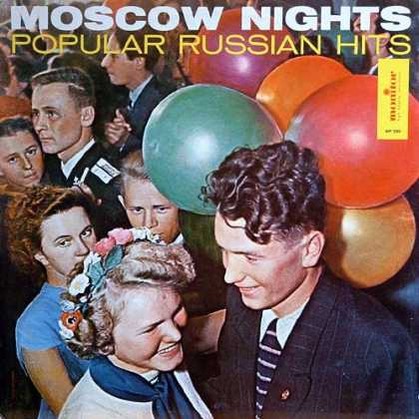 Featuring their #1 hit, 'You Are so Beautiful--Like Tractor'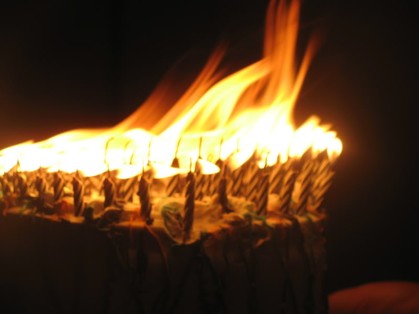 Please see "Our Memories" page for cool prom pix....!!!
READ ALL ABOUT THE GREAT PUMPKIN CAPER OF 1969.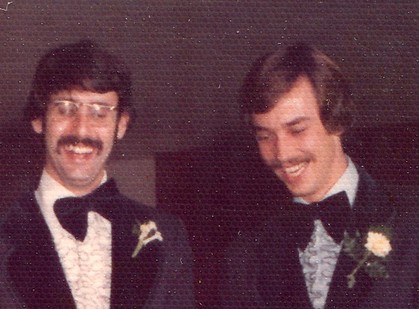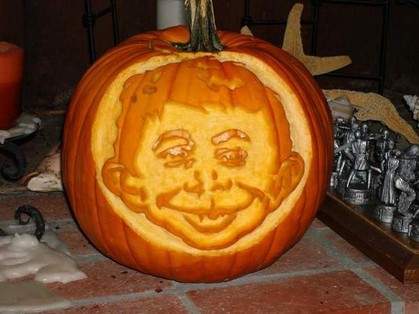 ITS GUYS YOU KNOW-- S and J, IN TROUBLE AGAIN.
(See 'OUR MEMORIES')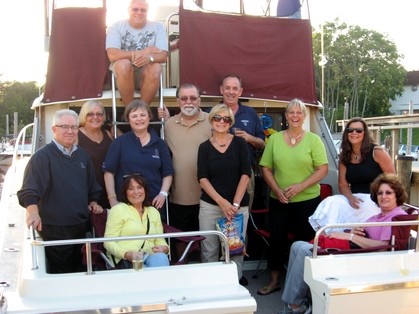 Labor Day Reunion Committee Meeting on Bernie's Boat. Working hard, from left: Ed P., Gail M., Karen W. with Bernie-Mike above; Wally B., Mary Twomey, Joe Cartoski, Nancy B., Patty B.; seated---Alana A and Mary P.
It's a Good Thing....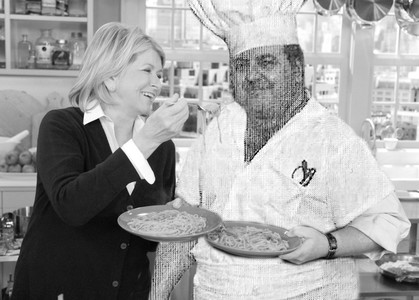 .....see the 'Our Memories' page...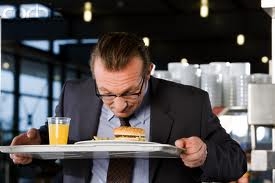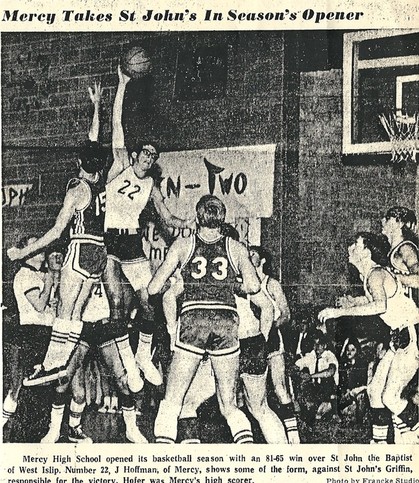 (Thanks to Rita K 'MHS 71 for the clipping).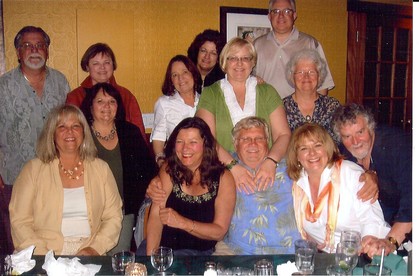 The Reunion Committee and friends welcomed Jean Clarkin
on her visit home from Alaska: Front Row--Nancy, Patty, Bernie-Mike , Pam, Dave;
Second Row--Chris, Gail, Jean; Back--Walter, Karen, Lani, Mary, Ed.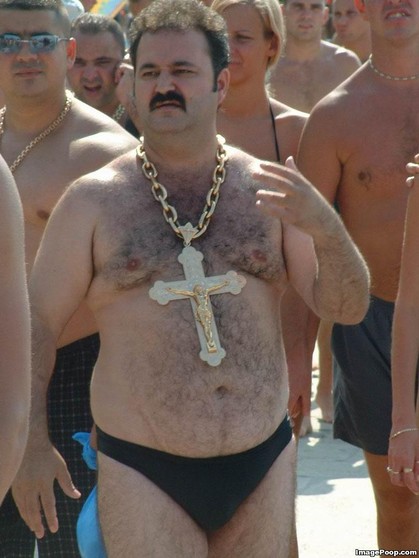 "I Came, I Saw, I Cooked."
Check out 'Our Memories' for the details...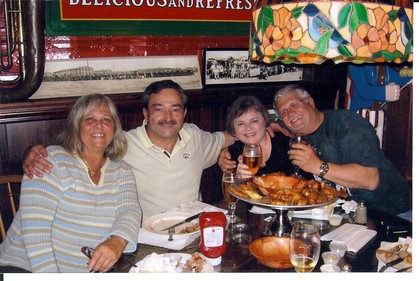 Celebrating the Royal Wedding in style.....
Nancy Breitenbach Binger, Ken Zolkoski (visiting from CA), Karen W., Bernie/Mike M. share a Polish pu-pu platter at the Birchwood. See the Royal Wedding on the fun page....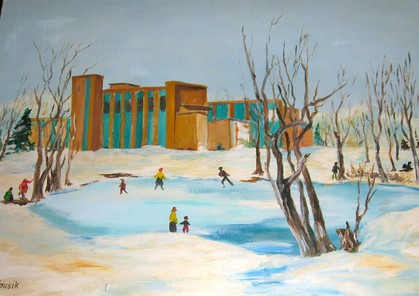 Skating scene on Mercy's pond, painted by Irene Yousik (circa mid 60's)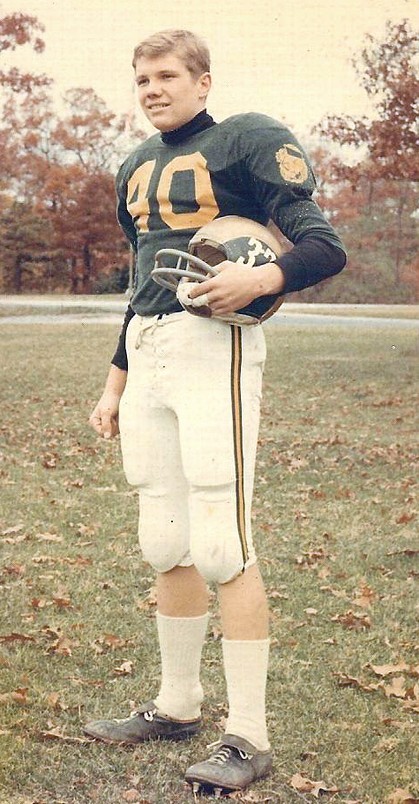 Mike 'Too sexy for my cleats' Mickaliger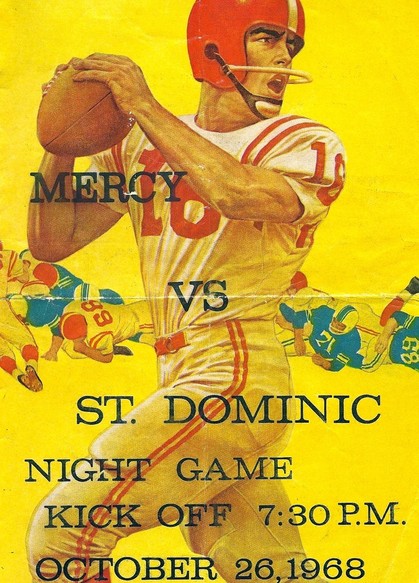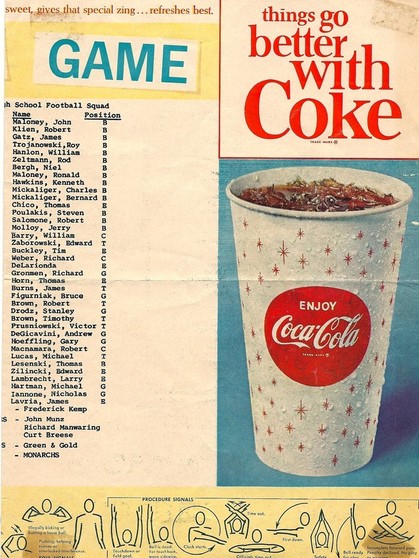 (Thanks to Rita Kobylenski Ness, Class of '71, who let me steal this
from their reunion website, www.mercy71.com ;-D)
The Reunion Backstory, and how The Godfather came to our rescue to save the day, thus ensuring that the Cosmic Energy of the Age of Aquarius could carry forward into the Fortieth year. And, a further account of certain miraculous events related to the alignment of the sun, the moon, and the stars in this, the summer of our Celebration
....To read this incredible story, see 'Latest Stuff'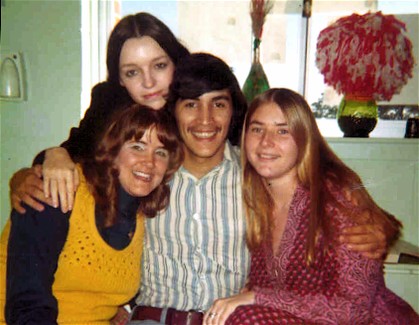 Diane Clausen, Ronnie Alchermes, Richard Gil and Mary Ann Cron at the U of Alabama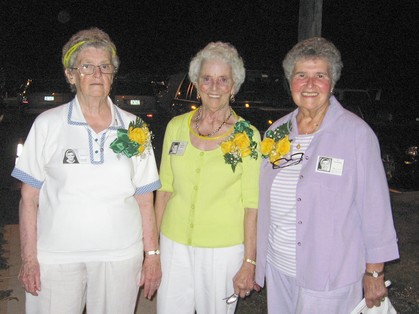 "Is this where we catch the bus to Foxwoods?"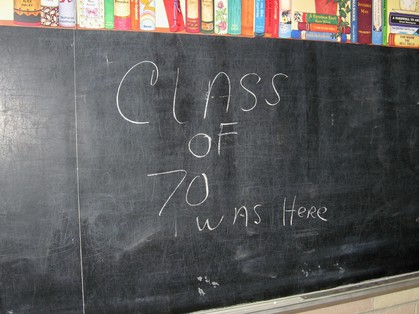 (Visit the RETIRED REUNION INFO page to find the stuff that used to be here.)
The Reunion Committee:
Karen C. Wulffraat Bernie Mickaliger
Patty Miloski Pam Oliver Barney
Nancy Breitenbach Binger Alana Arnold Kenealy Mary McClain Pergiovanni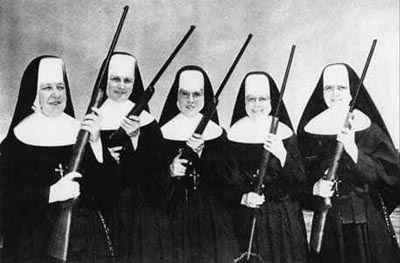 (The cast of "Nunsmoke")
IT'S TIME TO DIG THROUGH THOSE BOXES OF OLD PHOTOS IN YOUR ATTIC OR GARAGE AND SHARE THEM WITH THE REST OF US! EVERYBODY HAS SOME KIND OF PHOTOS, WHETHER IT'S GRADUATION, RETREAT, PROM, DANCES, GAMES, WHATEVER! CHECK WITH YOUR MOM, YOUR SISTER, & LET'S SEE THEM!
Mail any pictures you would like to see on the web page to :
Karen Wulffraat, 155 Northern Pkwy, Riverhead, NY 11901
They will be returned to you after they are scanned.
or
simply go to the 'contact us' page and email them!
...

THAT GOES FOR YOUR PROFILES, TOO.
THERE ARE SOME OF YOU, AND YOU KNOW WHO YOU ARE, WHO HAVEN'T FILLED OUT YOUR PROFILES! COME ON! WE'RE ALL INTERESTED IN HEARING ABOUT WHAT'S BEEN HAPPENING IN YOUR LIFE FOR THE LAST 40 YEARS! BESIDES, YOU'RE PROBABLY READING EVERYBODY ELSES'! SO PLEASE, SHARE! LET'S ALL RECONNECT, OR POSSIBLY CONNECT FOR THE FIRST TIME!

WE'RE THE FABULOUS CLASS OF '70,

LETS' SHOW OUR SPIRIT AND MAKE THIS WEBSITE FABULOUS, TOO!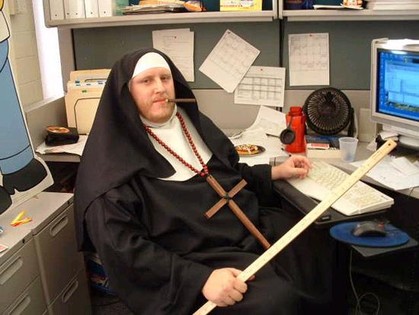 Webmeister Mary says..."and I mean that in the most caring way possible."